After making the decision to 
sell your Vancouver home
 it's important that you calculate all of the costs that will be associated with your sale so that you are not left with any nasty surprises.
From 
realtor's 
feet
 to the cost of movers, via 
staging
 and legal fees, there are a host of things that should all be part of that equation. 
I'm often asked by sellers how much their move is going to cost them, so I thought I'd break down all of the associated costs with selling your Vancouver home in one easy to reference guide. 
Due to the principles outlined in the 
Canadian Competition Act
, there is no fixed commission that is charged in BC by real estate agents. Instead the province's real estate industry follows the idea of fair and open competition, with agents deciding for themselves what they charge clients.
That said, there is a 'typical' commission that is commonly charged by full service agents in BC, which is usually 7% on the 1st $100,000 of the sale price and 2.5% on the balance + 5% GST. While this tends to be the standard rate you'll see in BC, like any industry you'll also find people willing to charge you more or less depending on the scope of their services with everything from super discounted agents with stripped back offerings to high end realtors. 
At McInnes Marketing however we stick with the 'standard' rate, as our goal is to exceed our customers' expectations rather than their budgets. 
Realtor's fees aren't the only costs that homeowners will face when it comes to selling their Vancouver real estate. 
Notary -
At the end of your transaction you will also have to pay your Conveyancing Lawyer or Notary Public. This cost generally falls somewhere between $600-1200 and is due when money is transferred from the buyer over to the seller and the title to the property is also officially registered in the buyer's name. At this point you might also get some supplementary fees in the form of pro-rating property taxes and strata fees where applicable. 
Pre-Inspection - 
Ultra-proactive sellers might opt to spend the $500-700 on a pre-inspection. A pre-inspection is something that is completed to hand out to potential buyers to put them at ease about the property. It can be a very good idea, especially in a market where buyers have time to be picky, as anything that will streamline the information process is key to an effective sale. 
Moving costs - Finally you should factor in moving costs. Whether it is the cost of movers, cleaners or any other associated costs with transferring your life from one property to another, you need to consider them as part of the cost calculating of any sale.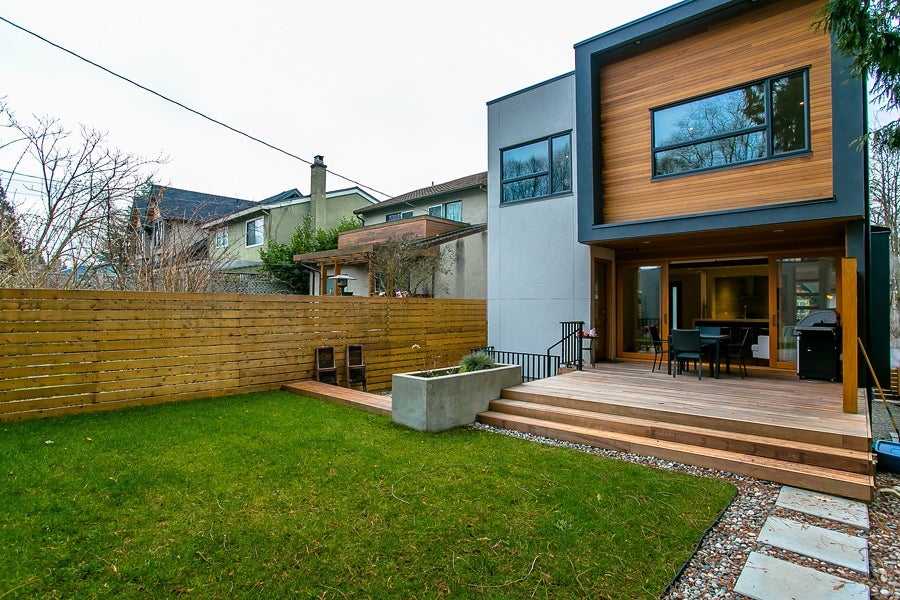 One thing that homeowners often forget when it comes to selling their Vancouver property is any penalties and taxes that they might incur.
The most common of these is a mortgage breaking penalty, indeed 60% of Canadians will break their mortgage early during the process of a sale, and as a result will have to pay a fixed fee. This varies dependant on your agreement so you should make sure to check your mortgage details at the very beginning of the sales process so that you know what to expect upfront. 
As a seller you might also be subject to Capital Gains Tax. This is applicable if the home you are selling is not your principal residence, however in some cases you might also be liable to pay taxes when selling your principal residence.
While they have no way of impacting the fees and penalties you pay, a good realtor will certainly be able to flag things that you should consider as a seller. 
Don't scrimp when it comes to selling
It can be tempting to go it alone in order to save yourself a few bucks on commission, but in truth it can be a false economy as the right skills and experience can have a huge impact on the success of your Vancouver home sale. 
Your 
home
 isn't something you can just put up on Craigslist and hope for the highest bidder. Instead selling a property effectively within a firm and binding contract for the best possible price and terms that suit you is a complicated process.
You've got to remember that this is probably the most valuable thing you are ever going to sell, and so you are going to want to have an expert in your corner to help you make the most of it. At the end of the day you get what you pay for. I have seen people pay agents just to put their listings on MLS then attempt to deal with all the negotiation themselves. They may have saved some money in commissions but they have left tens of thousands of dollars on the table because they didn't have the skills' experience, and relationships that a realtor could bring to the table.
If you hire the right realtor then their commission wont be a cost, it will be an investment. The right realtor won't just represent you, 
they will actively market your property
, driving as much interest as possible in a bid to deliver the best possible results for you. 
In this ever changing market where buyers have an increasing number of options available to them, it's more important than ever to have a good realtor who knows how to market your property. Your home needs to be presented at its best and be available to show at a moment's notice in order to stay competitive.
PODCAST EPISODE:
If you have questions about selling your Vancouver property, get in touch and I'd be happy to talk your situation through. Alternatively why not sign up for our monthly newsletter to stay in touch with the latest news and views on Vancouver Real Estate.  
Contact us directly today at 604-771-4606 or jay@mcinnesmarketing.com.